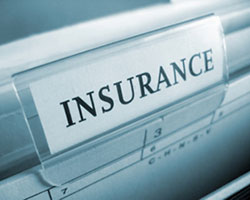 Life Cover
Life Cover provides a lump sum benefit payable upon your death. The policies are generally renewable each year,meaning that the premium is calculated each year and will normally increase, as you get older. This form of insurance is rather flexible in that the sum insured can be altered to suit your financial circumstances without incurring any financial loss. When the benefit becomes payable, it is normally paid to your dependents or your estate. This lump sum could be used to pay back debts and/or provide a lump sum that can be drawn upon to create income, and so help your family maintain their current lifestyle. In addition, it will help you keep your families plans on track and pass on an investment asset to your family.
Total and Permanent Disability (TPD)
This form of insurance is normally available as an optional benefit on a Term Life or Trauma policy. The benefit is a lump sum paid if you become Totally and Permanently Disabled. You must be disabled to such an extent that you are unlikely to ever engage in:
Your own occupation OR
Any occupation
The first definition is by far a more beneficial policy to be assessed under, however it is likely to be the most expensive. The second definition is much more restrictive in that it includes 'any occupation' to which you may have been suited by education, training and/or experience..
Many of the features of Term Life Insurance will apply equally to TPD. The sum insured is payable in the event of TPD and is generally restricted to being no more than the death benefit. The lump sum could be used to help pay for debt reduction/elimination, income generation and all other facets of permanent disablement.
Trauma
This form of insurance is available as an optional benefit on a Term Life insurance policy or as a stand alone policy. A trauma payment is likely to be paid should you suffer any of the covered conditions. This could include, but is not limited to: heart attack, stroke, cancer, paraplegia, multiple sclerosis, Parkinson's disease, chronic liver, lung and kidney disease and many more. The lump sum could be used to cover debt reduction/elimination and to cover costs related to making lifestyle adjustments, necessary home and/or car modifications, medical treatment costs, work alterations and peace of mind etc.
Income Protection
This form of insurance is available from a wide range of Life Office, normally as a 'stand alone' policy. It provides you with a monthly income should you become Totally Disabled, however, the disablement need not be of a permanent nature. Each company defines Total Disablement, but generally speaking, the benefit is paid if you are not working and are unable to earn your normal income due to illness or injury. The benefit paid could be used for living expenses, regular investment and other costs, thus keeping yours and your families lifestyle and plan on track.
Business Expenses Insurance
Business expenses Insurance is available to certain self-employed persons who wish to cover their business expenses should they be unable to work because of illness or injury. Payments are generally made on a monthly basis and can reimburse up to 100% of approved business expenses. The payments are generally limited to 12 months.